Gemini Control Program
Version 1.0
Gemini Control Program GCP for MS Windows®
Note: This program is out-dated and has been replaced by the more powerful Gemini Control Center software, which supports all Gemini levels and all versions of Windows for PC since Windows 95 and NT.
You don't like to work through the menus of the Gemini? You'd like to save the settings into a file and download them if necessary? Save the well tested modelling parameters for your permanently mounted telescope? Or script control your telescope?
Level 2 or 3 of the software together with the Gemini Control program contributed by my son Daniel puts you in full control at the keyboard of your PC.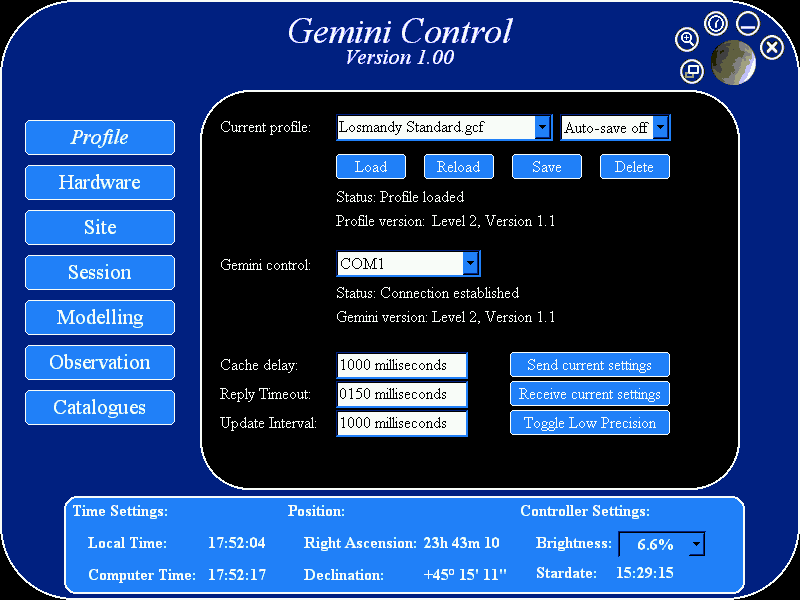 Click here for an overview of the capabilities of the Gemini Control program while working with the Level 2 software.

Gemini users may download the Gemini Control Program GCP (Version 1.24) as a 401 kByte .zip file.
Please unzip the content into one directory. Be sure to save additional config and catalog files into the same directory from which the program is started.
Mike Rudolph and Daniel have written a comprehensive manual for the GCP (1 MByte .pdf file).