Gemini Control Program
Version 1.0
Note: This program is out-dated and has been replaced by the more powerful Gemini Control Center software, which supports all Gemini levels and all versions of Windows for PC since Windows 95 and NT.
Features

Standalone program, tested under Windows 95 and 98 / 98 SE
Low Requirements:
less than 1 MB of harddisk space,
no further DLLs required,
4 MB RAM,
256 color display, 800x600 or 1024x768 pixels,
serial port (can be shared with other applications).
Works best with Gemini Level 2, but is partially usable with Level 1, Version 2.
---
Gemini Control Startup and Profile Screen
The program's functionality is defined by the config file.
Dynamically defined and generated user interface, optimized for your version of the Gemini Servo Control software.
Standard config files (for Losmandy HGM and Mountain Instruments) can be adapted by the user.
All settings can be downloaded to or uploaded from the Gemini.
The Gemini can be toggled between Low Precision and High Precision coordinate mode.
The Gemini display brightness can be adjusted.
Auto-detect connection type and auto-connect to Gemini Servo Control board.
Serial port can be accessed by other applications by setting the Control Program offline.
Current RA/DEC and Local Mean Sidereal Time (Stardate ;-)) are displayed.
Iconizing the Gemini Control Program delivers a small RA/DEC window.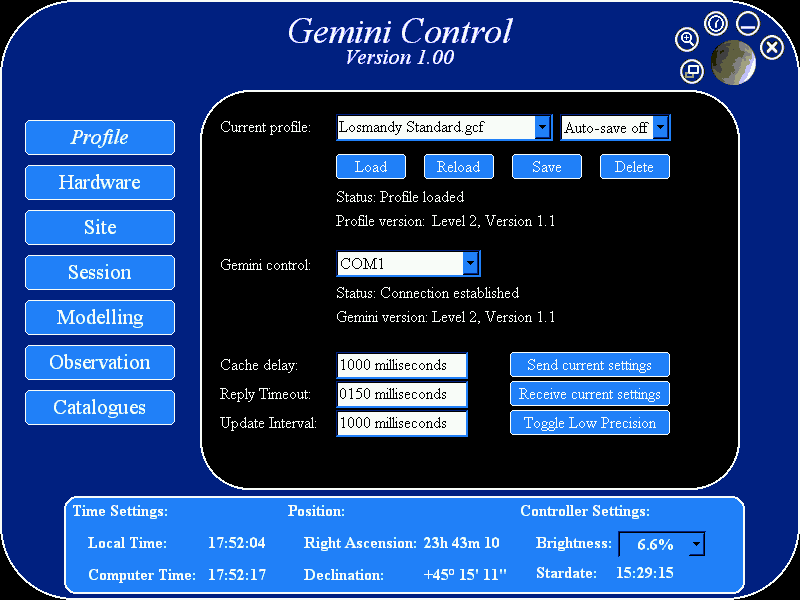 ---
Gemini Control in Night Vision Mode. Toggle the mode by clicking the moon.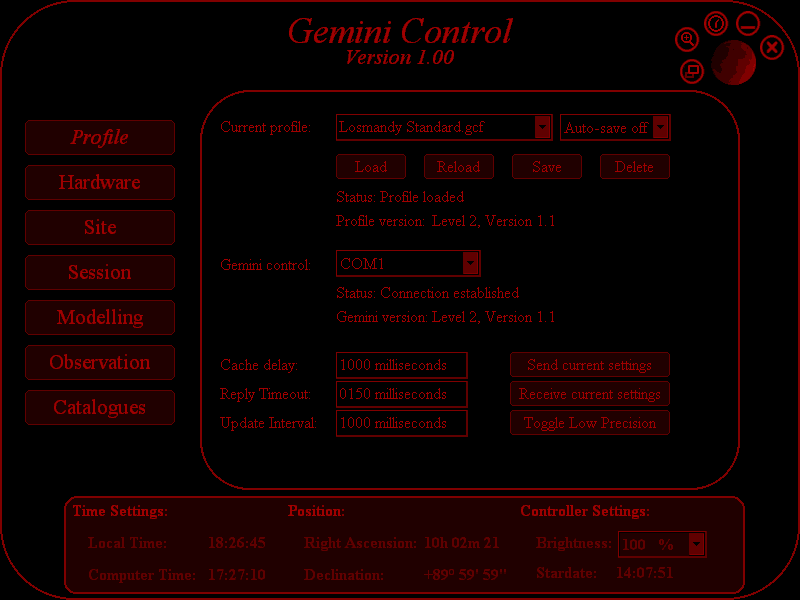 ---
Gemini Hardware Setup Screen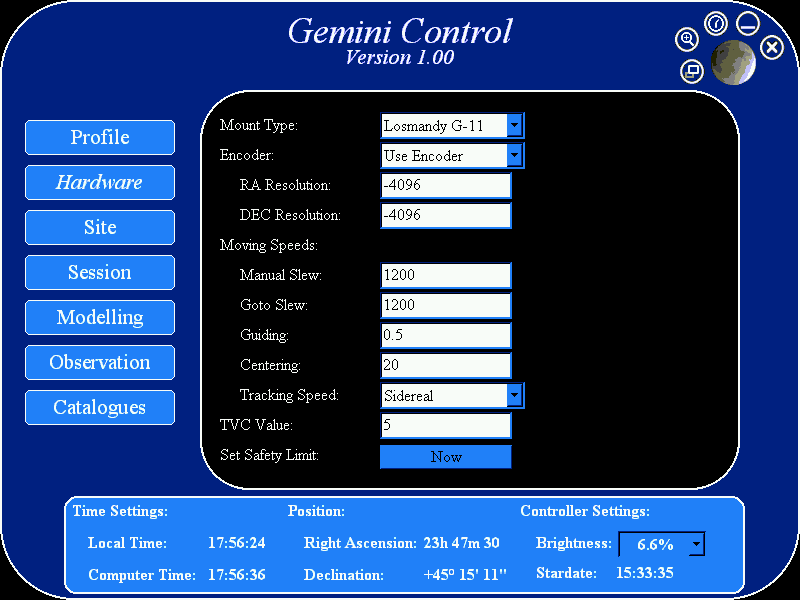 ---
Gemini Site Selection Screen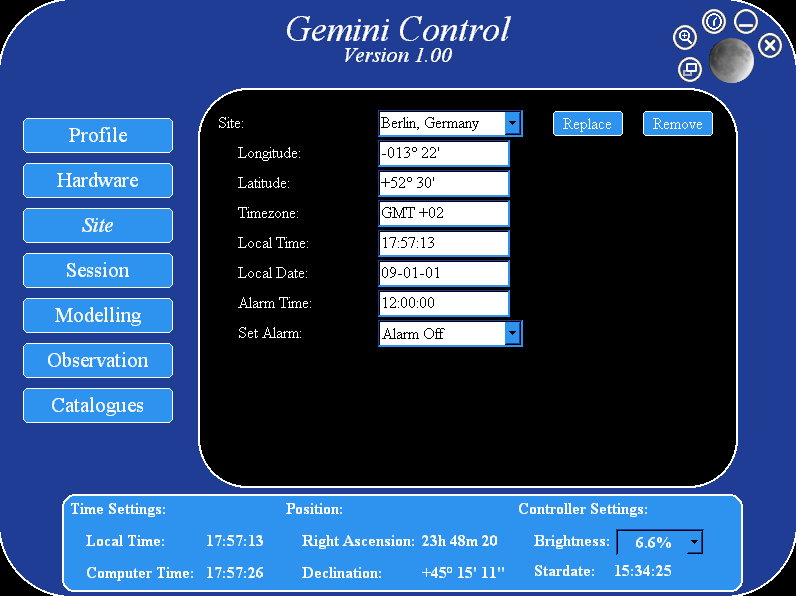 ---
Gemini Session Control Screen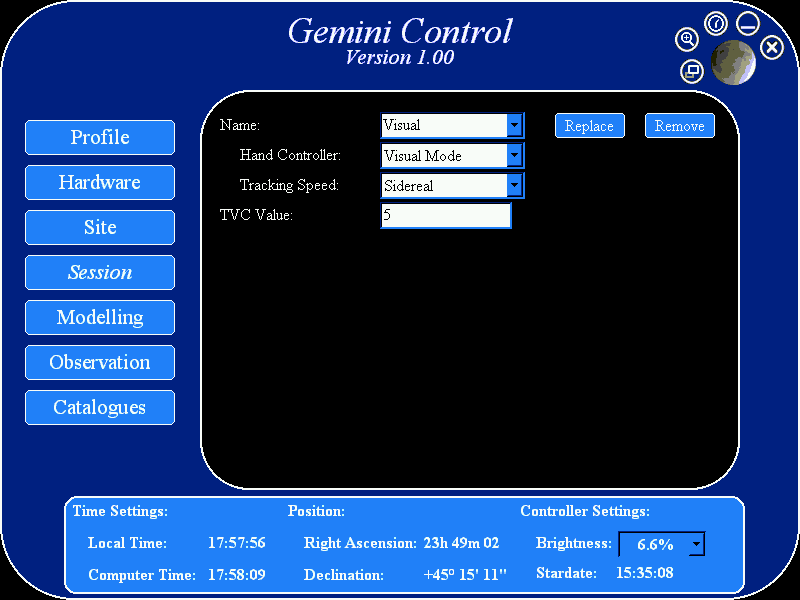 ---
Gemini Modelling Parameter Screen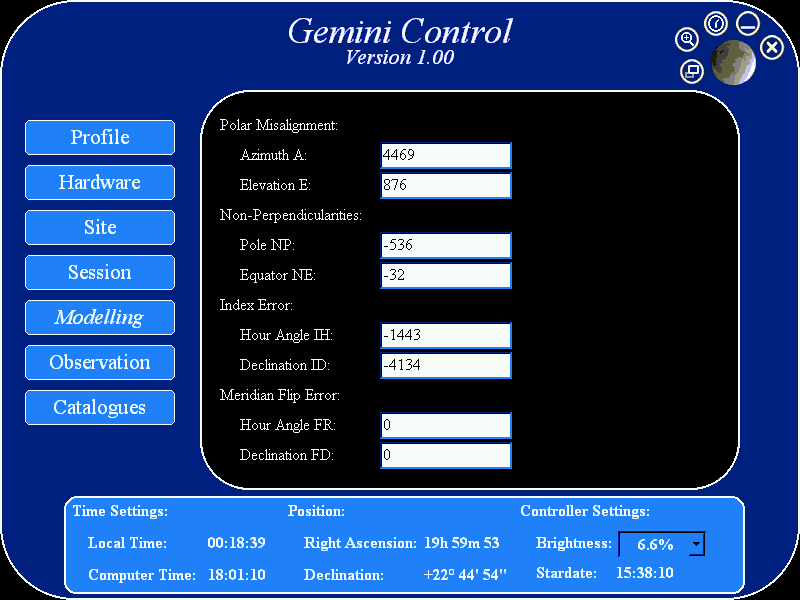 ---
Gemini Manual and Scripted Control Screen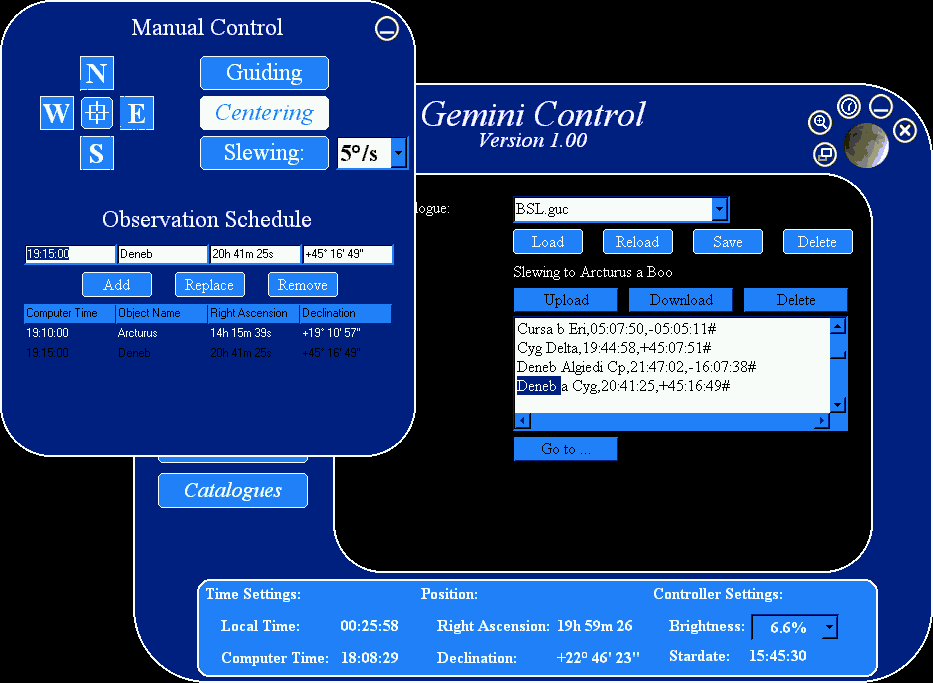 ---
Gemini Observation Log Screen
Upload and save Observing Logs
Delete the log entries in Gemini's SRAM.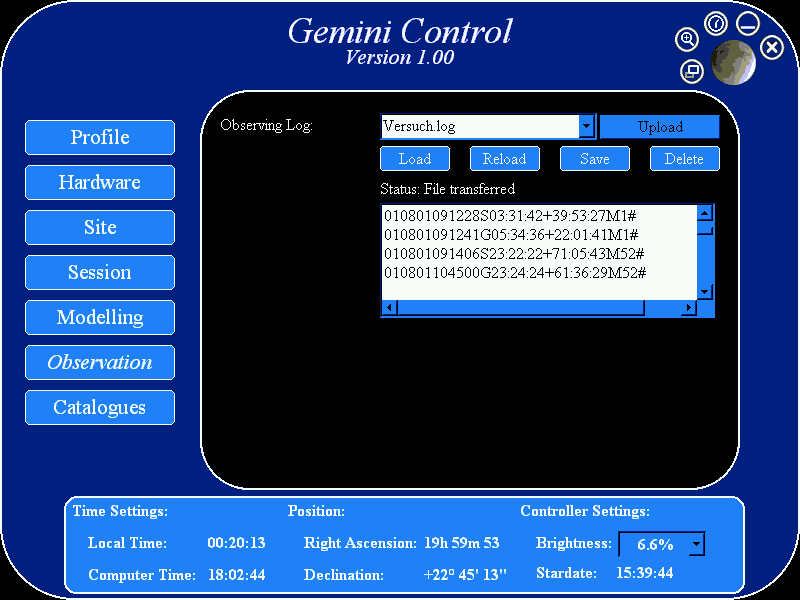 ---
Gemini User Catalog Parameter Screen
Upload / Download / Use User Catalogues
Gemini User Catalogs entries are that simple: Name, RA, DEC and a hash mark.
RA/DEC have to be precessed to the equinox of the date.
The catalogs can be prepared in advance, downloaded to the Gemini for an standalone observing session, as well as uploaded and saved on the PC.
Each object may as well be selected and used for a PC controlled GoTo operation.
After a GoTo, the Gemini can be Additionaly Aligned or Synchronized to the object.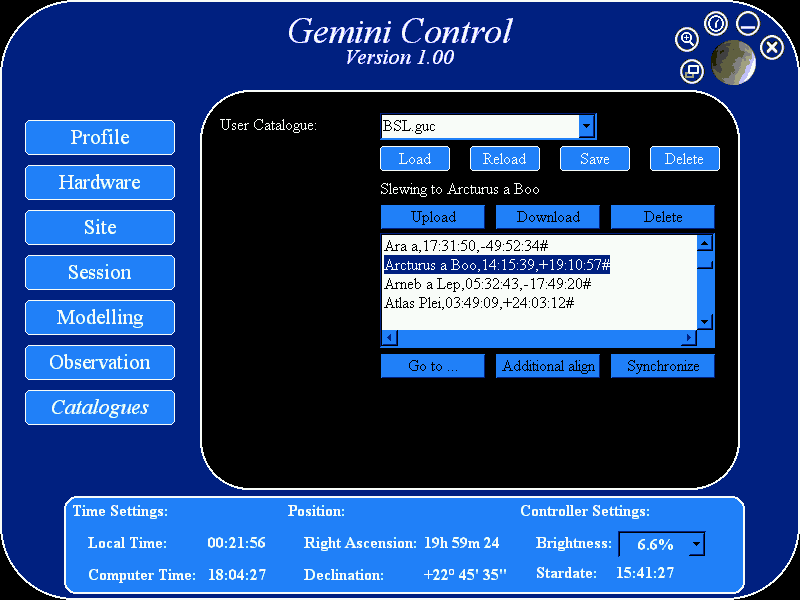 ---
Gemini Startup Mode Window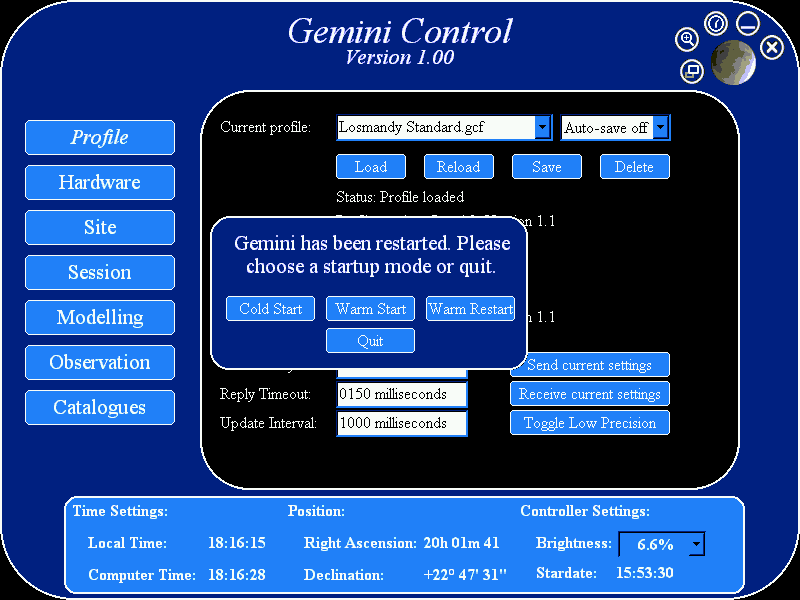 ---
Last modified: Sep 2, 2001